L'UL CE ha approvato l'alimentazione elettrica della striscia leggera principale 100w 12v, i driver non impermeabili di grado IP20 per le strisce e i regolatori principali.
Led Strip Driver non può essere utilizzato sugli stessi libri. Il principio di base è che una grande corrente nominale può sostituire la piccola corrente nominale di potenza. Stimare qualcuno penserà, pensare che una grande corrente nominale del potere brucerà libri, perché l'attuale grande cosa. Quanta corrente è effettivamente alla stessa tensione dipende dal carico.
Controller correlato:
Specifica del driver di striscia principale 350w:
Model

S-25-5

S-25-12

S-25-15

S-25-24

Specification

DC output voltage

5V

12V

15V

24V

Output voltage error

±2%

±1%

±1%

±1%

Rated output current

5A

2.1A

1.7A

1.1A

Output current range

0-5A

0-2.1A

0-1.7A

0-1.1A

Wave and noise

50mVp-p

50mVp-p

75mVp-p

100mVp-p

Inlet stability

±0.5%

±0.5%

±0.3%

±0.2%

Load stability

±1%

±0.5%

±0.3%

±0.2%

DC output power

25W

25.2W

25.5W

26.4W

Efficiency

80%

83%

83%

85%

Adjustable range for DC voltage

±10%

±10%

±10%

±10%

AC input voltage range

85~132VAC/170~265VAC/47~63VAC,120~370VDC

Input current

0.6A/115V 0.35A/230V

AC impulse current

Cold-start current 15A/115V 30A/230V

Leakage current

<0.75mA/240VAC

Overload protection

105%~150% Type,PULSING HICCUP SHUTDOWN,Reset,auto recovery

Over-voltage protection

115%~135%

Temperature coefficient

±0.03%°C(0~50°C)

Setup rise hold up time

800ms,50ms,20ms/115VAC 300ms,50ms,80ms/230VAC

Vibration

10~500Hz,2G 10min./1cycle,Period for 60min,Each axes

Withstand voltage

I/P-O/P:2.5KVAC I/P-FG:2KVAC O/P-FG:0.5KVAC

Isolation resistance

I/P-O/P, I/P-FG, O/P-FG:100M Ohms/500VDC

Working temperature and humidity

-10°C~+60°C,20%~90%RH

Store temperature and humidity

-20°C~+85°C,10%~95RH

Overall dimension

98*97*35mm / 60pcs per carton

Weight

0.3Kgs

Safety standards

Desgin refer to UL1012,EN60950-1,EN61347-1,EN-61347-2 approved

EMC standards

EN55015,EN55022,EN55024,EN61000-2,EN61000-3,EN61547 approved
Immagini per i driver di striscia led 100w:
Imballaggio e consegna di 100w led strip driver: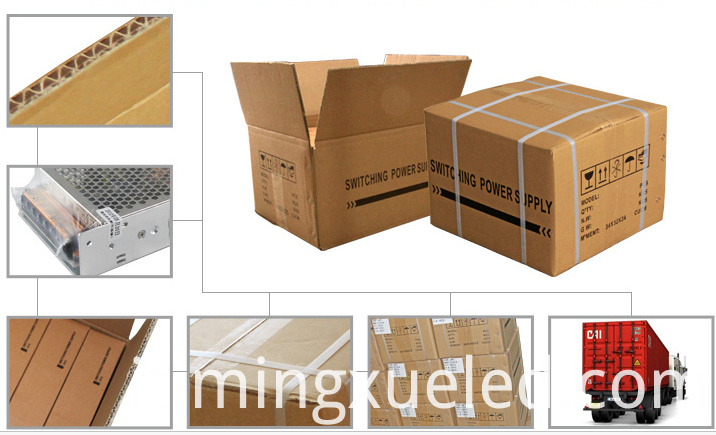 Consegna: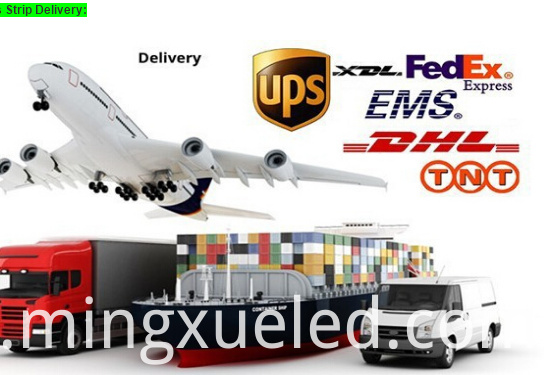 Servizio:

Servizio:
Ci dedichiamo ad offrire un servizio umanizzato per ogni cliente! Non importa se il business è grande o piccolo, facciamo sempre del nostro meglio per offrire i nostri migliori servizi ai nostri clienti e svilupparli insieme
1. Due anni di garanzia per ogni articolo di commutazione di alimentazione
2. controllo rigoroso del controllo di qualità prima della spedizione
3. imballaggio della bolla shockproof e di alta qualità per proteggere l'articolo da danneggiare durante la spedizione
4. Progettazione OEM e benvenuto imballaggio OEM
5. Forte abilità di produzione
6. Top 5 Global E-business Company di Alibaba
7. Servizio online, rispondi entro 6 ore
8. La qualità è il cuore della nostra fabbrica e il servizio è l'anima!
Elenco prodotti : Striscia LED Driver