Adattatore CA 12V 5A 60 W per strisce LED, monitor LCD, telecamera CCTV, adattatore non impermeabile.

Led Strip Driver è una piccola apparecchiatura elettronica portatile e un'attrezzatura per la conversione di potenza elettrica ed elettronica, generalmente tramite shell, trasformatore di potenza e circuito raddrizzatore, la sua uscita può essere suddivisa in tipo di uscita CA e tipo di uscita DC.

le connessioni possono essere divise dal Muro e dal desktop.
Adattatore per striscia led DC12V 60w:
Immagini :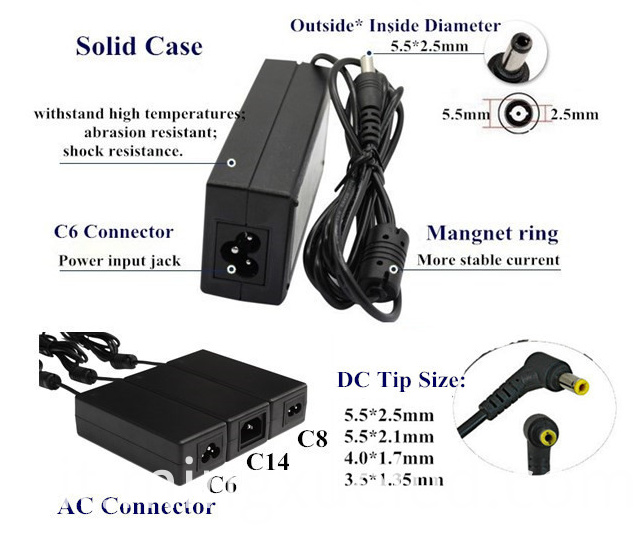 Product Electric Parameters

Input specification

Input voltage

AC100V---240V

Input frequency

50-60Hz

Input surge

20A@120VAC 40A@230VAC

Output specification

Output voltage can be adjusted

±10%

Start-up time

<1S(input230V Io=100%)

keep time

>20mS (input230V,Io=100%)

Voltage regulation

(Full load) <0.5%

Protection function

Overload protection

105% - 150% rated power, automatic recovery

Over-voltage protection

105% - 150% of the rated voltage

Insulation intensity

Input---output

1500VAC/1min

Input---ground

1500VAC/1min

Input---ground

500VAC/1min

Safety standards

According with GB4943, UL60950-1,EN60950-1 standards.

E M C standards

According with GB9254, EN55022 class A EN61347-2-13:2008 standards

Environmental

working temperature

- 20 ° ~ 60 ° c / 20% ~ 90% RH (no frost)

Storage temperature

- 40 ° ~ 85 ° c / 10% ~ 95% RH (no frost)

height above sea level

<2000M

Cooling method

Cooling method

Natural cooling air convection

Product Type Table

Product model

output specification

ripple, noise

efficiency

S1205000

12V

5A

100mV

85%
Termine di pagamento :
I nostri termini di pagamento: possiamo accettare molti diversi tipi di termini di pagamento come vostra richiesta, come ad esempio T / T, Western Union, Paypal, Alipa (Impegno) deposito del 30% in anticipo e 70%
Equilibrio prima della spedizione da grande ordine, ecc.
Imballaggio e spedizione :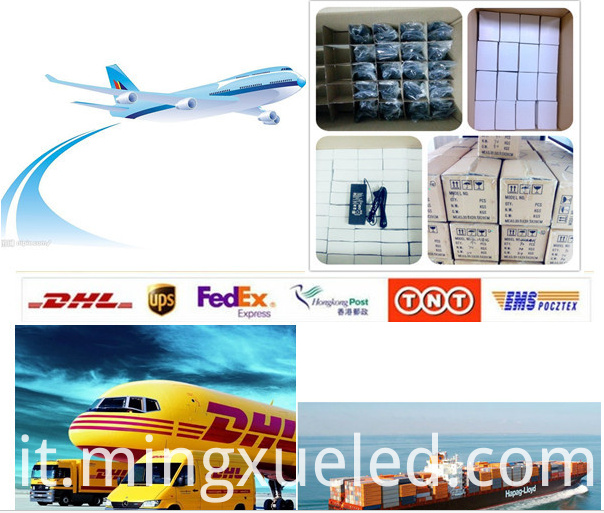 Pacchetto : usando il cartone, sacchetto del PE o scatola bianca, come vostro requisito.
1. Termine di consegna:
(1) Ordine del campione - verrà spedito entro 2-4 giorni lavorativi dall'ordine e dalla conferma del pagamento.
(2) Ordine normale - sarà spedito entro 3 ~ 7 giorni lavorativi dopo aver ricevuto il pagamento.
2. Metodi di spedizione:
1. Normalmente la consegna da espresso come UPS, EMS, DHL, TNT.
Intorno 3-7 giorni lavorativi per arrivare.
2.Per il trasporto aereo-espresso o marittimo dipende da te.
Servizio:

Elenco prodotti : Striscia LED Driver