L'adattatore di corrente continua di CA della torcia elettrica da 15W, adattatore principale della striscia del LED del driver 12V 1.25A, FCC, certificati del CE promettono 3 anni di garanzia almeno. Tensione di ingresso 100-240 V in adattatore 12v, 24v 15w. le connessioni possono essere divise dal Muro e dal desktop. Supporto completo nell'immagine del telefono, nelle console per videogiochi, nelle videocamere per la lingua, nel Walkman, nei computer portatili, nei telefoni cellulari e in altri dispositivi.
Caratteristiche principali del driver della striscia:
* Ingresso universale 100-240 V CA 50/60 Hz
* Alta efficienza: V
* Protezione da cortocircuito, OVP, OCP
* Colore armadietto opzionale
* Leggero e compatto
Specifiche del driver del driver di striscia principale:
* Temperatura di lavoro: 0 ° C-40 ° C
* Temperatura di conservazione: -10 ° C-70 ° C
* Umidità: 5% -95% senza condensa
* Stella energetica IV e V
Specifiche elettriche del driver di striscia principale
* Tensione di uscita: 3-30 V CC
* Corrente di uscita: 100-3000mA
* Potenza: 1-24 Watt
* Ondulazione e rumore: 1% della tensione di uscita
Brand

Mingxue

Dimension

73*77*27mm

Weight

130G

Color

Black

Output

12 Volt 1.25 Amp

Type

Plug In

Input Voltage

100-240Vac

Universal Input

Power

15 Watts

Certifications

CE FCC ROHS

DC Connector

OD5.5*ID2.5*10mm

Instructions

If you don't know whether this machine can use this adapter, you can view your

original adapter's output parameters (Output voltage, current) whether

suitable, if the original adapter lost, or you can look at the electronic equipment

at the bottom of the parameters of the machine specifications

Protection

Over Loading Protection, Over Voltage Protection,

Temperature Protection, Short Circuit Protection
Immagini per 15w led strip driver: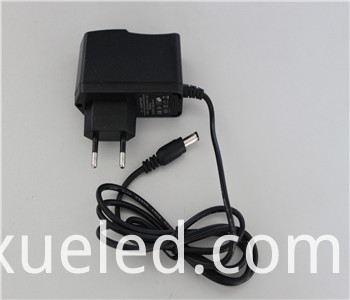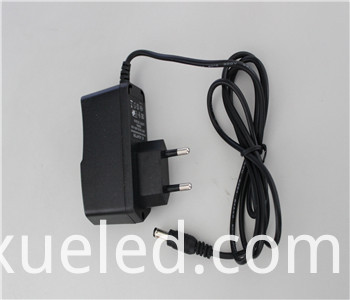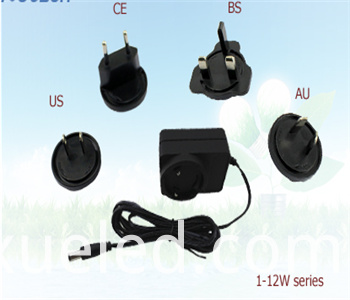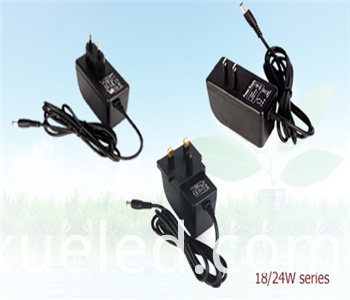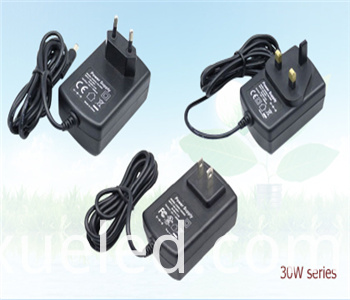 strip driver led Imballaggio e consegna: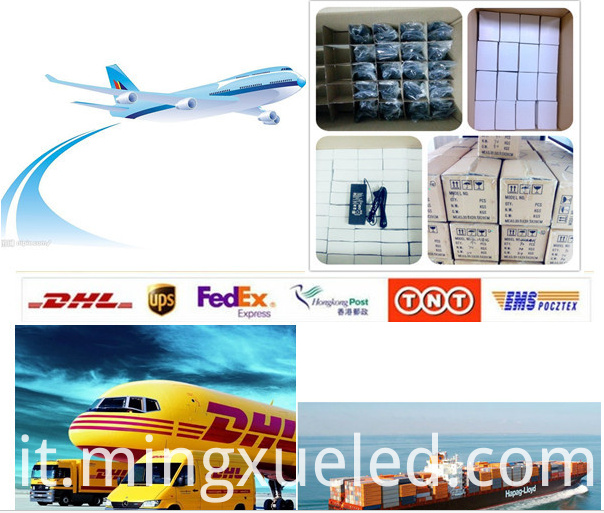 Macchinari di fabbrica: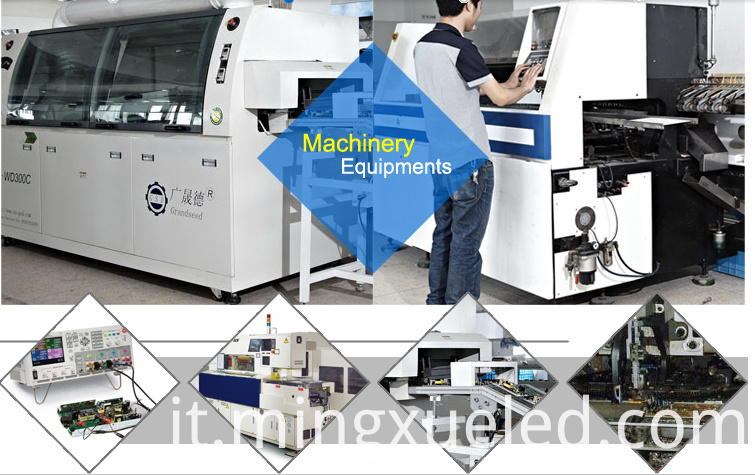 Nostro servizio: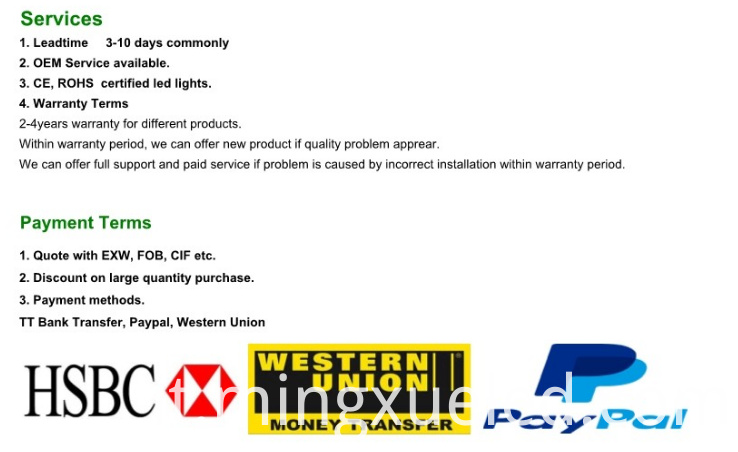 Perché sceglierci?

Elenco prodotti : Striscia LED Driver